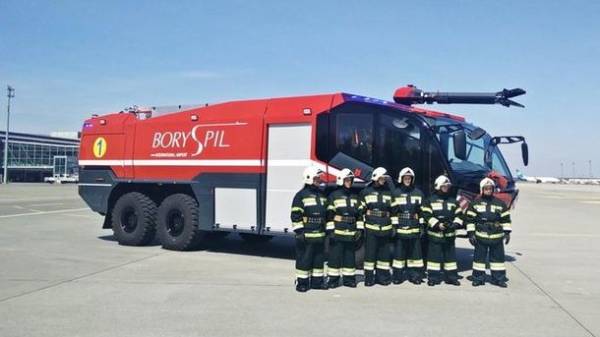 To the airport "Borispol" has bought an unusual airfield fire-fighting vehicle of the fourth generation — the Rosenbauer Panther 5. The price of the car with the wheel formula 6×6 and futuristic design of 1 million euros, writes Autonews.
Panther 14 5 carries 500 gallons of extinguishing agents. A powerful fire pump provides a flow of up to 152 litres per second and per minute — that's almost 9 tons.
The machine is equipped with turbo diesel engine capacity of 700 horsepower, automatic transmission and accelerates to 80 km/h for 30 seconds. Maximum speed — 120 km/h.
Rosenbauer Panther 5 will start its duty on the eve of "Eurovision-2017" to enhance the level of fire safety at the airport.
Comments
comments