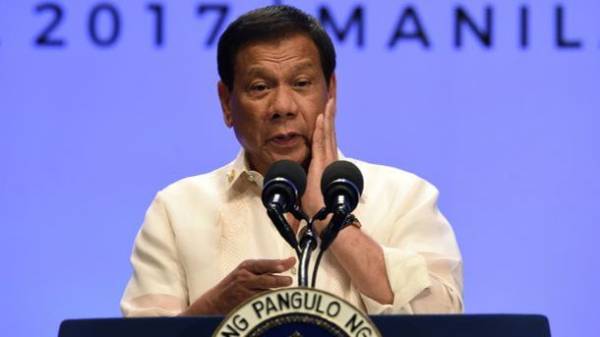 US President, Donald trump talked on the phone with a Philippine colleague Rodrigo Duterte and invited him to come to Washington, the Correspondent with reference to the channel ABC News.
In a telephone conversation, trump expressed a desire to discuss with Duterte an Alliance between the two countries.
"The President held phone talks with the President of Duterte. It was a very friendly conversation, during which the sides discussed issues of the Association of South-East Asia, which refers to regional security, including the threat from North Korea," said trump.
At the same time, the American President praised Duterte for his fight against drugs in the Philippines.
In the autumn of last year, Rodrigo Duterte said that US President Barack Obama could "go to hell"if the US does not want to sell arms to the Philippines.
But compared to Trump, he spoke loyally. Thus, the Philippine leader said that he expects the friendship with the Russians and the Americans to improve relations between the two countries.
Comments
comments