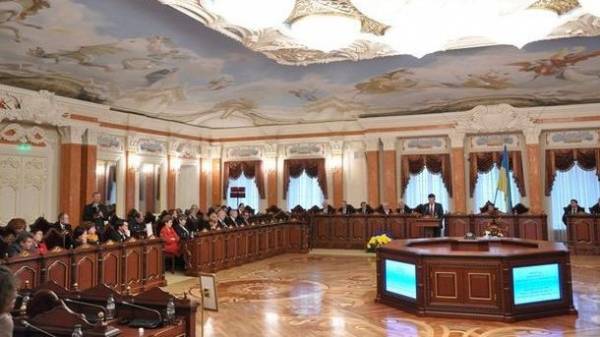 The Chairman of the District administrative court of Kyiv Vovk Paul filed his withdrawal from the contest in the members of the new Supreme court. This is with reference to Judicial and legal newspaper "Ukrainian truth"reports.
"Throughout the competition I created all sorts of artificial obstacles to the successful completion of my participation in it," called one of the reasons for his decision judge.
Vovk explained that on the Higher qualification Commission of judges, which conducts the competition, is under pressure. According to the judge, now openly criminal proceedings in which he is held as a witness, but he also "tried to blame".
At the point he did not disclose. Earlier, the NAB had conducted searches in the apartment and unreported the house of the wolf, and "Automaidan" published investigating undeclared assets of the judge.
Wolf noted that the addressed with the corresponding statement in the vkks is not because of "personal circumstances" that it "amicably tried to organize managed law enforcement and some politicians, using their pawns the handful of individuals who boldly call themselves a public who are politically motivated and biased against the majority of the candidates".
Given the above, the judge also explained the withdrawal the fact that their behavior it "should contribute to the credibility of the competition".
As you know, on Monday, July 17, CCG spends the last meeting, which will consider the conclusions of the Public Council of respectability for the six judges who apply for positions in the new Supreme court and some of whom are wolf.
On Friday, July 14, the President of Ukraine Petro Poroshenko said that a few weeks in Ukraine will be created a new Supreme court.
Comments
comments