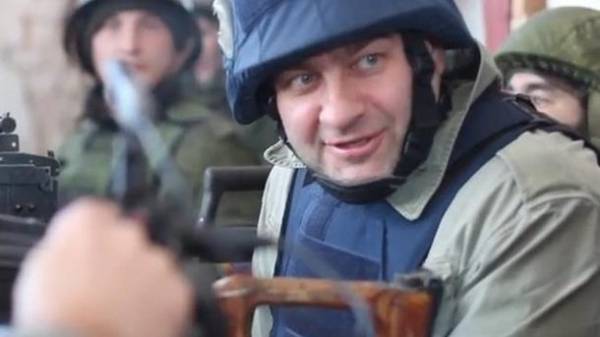 Former "Prime Minister" of the so-called "DNR" Alexander Borodai in Moscow handed the Russian actor Michael Porechenkova the award for "Volunteer of Donbass". A relevant video in your Facebook published a Russian blogger Alexander of Tver, – the "Корреспондент.net".
"Nothing special. Yesterday terrorist Boroday in the Moscow art Theater presented Porechenkova cross "Volunteer of Donbass", – he wrote in comments to the video.
Note that now the Russian citizen Alexander Borodai is the head of the so-called "volunteer Union of Donbass".
We will remind, in October 2014 was published the video on which Porechenkov in the helmet with the inscription PRESS fires his machine gun Utes on positions of Ukrainian military in Donetsk airport.
After that, the SBU announced Porechenkov wanted. And the state has decided to ban demonstrations in almost 70 films and TV series with his participation.
Comments
comments