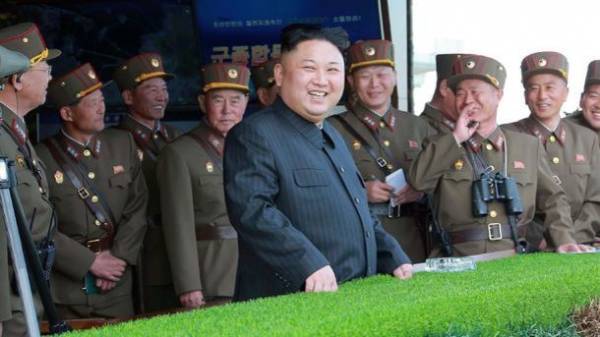 To solve the crisis surrounding the Korean Peninsula is possible only through diplomatic channels, for which Russia stands with China. This was stated by Russian Ambassador to China Andrey Denisov, RIA Novosti reported.
According to him, the solution to the North Korean crisis could not be by military means.
"We (Russia and China – ed.) realize together a number of things that seem to us perfectly natural that a military solution to the Korean problem can not be North Korean. Only possible diplomatic policy," said Denisov.
He also stressed that Russia does not support nuclear and missile program of North Korea.
"We (Russia and China – ed.) it is strongly condemned, not only because it is a direct threat to us, but because it is to a certain extent provokes the same Americans to build up their supposedly defensive capacity in this part of the world that actually have offensive potential," the diplomat added.
Earlier, foreign Minister of Russia Sergey Lavrov said that the Americans continue to destabilize the already tense situation on the Korean Peninsula, placing the radar for THAAD missiles.
It was also reported that in South Korea has delivered equipment for the modern American system natmosphere of intercepting ballistic missiles, THAAD.
Comments
comments