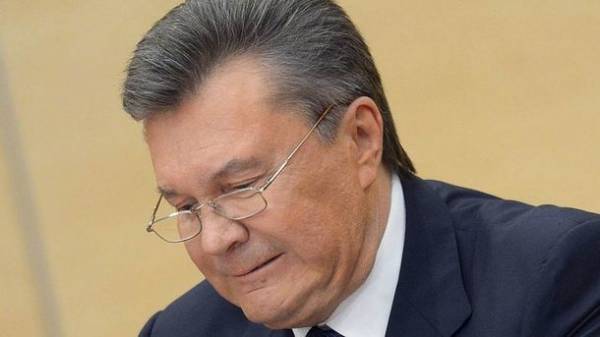 The former President of Ukraine Viktor Yanukovych wrote in his notebook all the distribution of money to politicians, and visits to him. This was stated in the program of Dmitry Gordon "GORDON" on the TV channel "112 Ukraine" the former Chairman of the SBU Valentin Nalyvaychenko.
He confirmed that Yanukovych really did have a notebook with notes on the distribution of money to various politicians and about the visits to it.
"He was illiterate, and therefore wrote to him Kobzar, the head of his personal guard, and this notebook was. And there were records not only about money but also about who, how and when was called for Yanukovych," – said Nalyvaychenko.
He noted that there were some visitors of the former President, who came to the trunk of the car, so on their visit no one knows.
We will remind, on January 18 the UN Secretariat gave Kyiv a photocopy of the statement ex-the President Victor Yanukovich on 1 March 2014 with a request to enter the Russian troops on the territory of Ukraine. According to Prosecutor General Yury Lutsenko, Ukrainian all obtained the consequence of the materials recognized by the UN as official documents provided by the Russian Federation.
Comments
comments