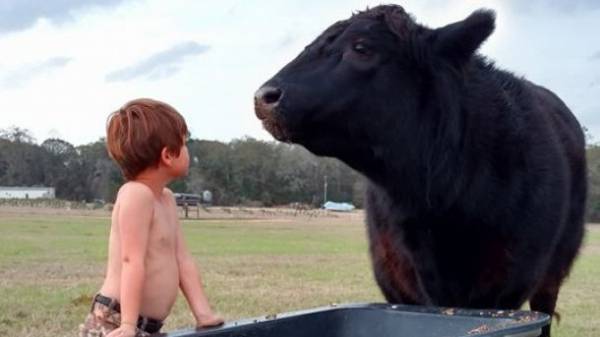 In the Internet posted a video with a little boy in the lead role. Kid $ 20 that he promised to his father, went to the lying bull and climbs on his back.
After this, the animal jumped up and started running and at this point the movie stops.
At the beginning of the video you can hear how the man talks about that the promised child is $ 20. The little girl's voice says that it is unsafe and mother agrees with her, but no one tried to stop the child.
About the incident with the child wrote The Daily Mirror and cited the example of a January post in Facebook of a resident of the U.S. state of Georgia Scott Clark, who posted the video.
The roller then has collected more than 7.2 million views, the man wrote: "actually I didn't think that he'll sneak up on him and the more that jump on him."
According to the author of the publication, as a result, a child who each day feeds the bull with the owner, were not injured — now he calls himself a seasoned cowboy. Clark also posted in social networks the happy toddler that keeps a 20-dollar bill.
Comments
comments