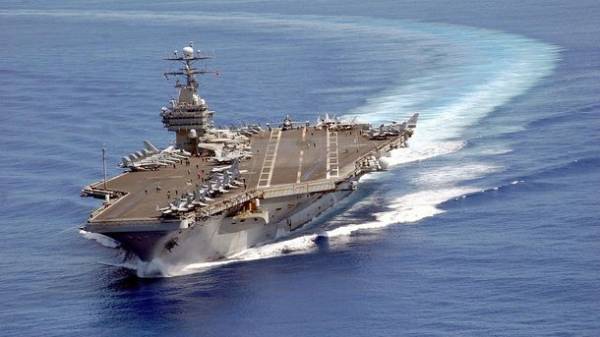 Shock carrier battle groups, the U.S. led by the nuclear aircraft carrier "Carl Vinson" has entered the sea of Japan, according to NHK television station, citing sources in the Ministry of defense of Japan, reports "gazety".
According to the channel, strike carrier group passed through the Tsushima Strait in the afternoon of 29 April accompanied by the destroyers of the Japan self-defense forces in joint Maritime exercises.
The defense Ministry of Japan said that the us aircraft carrier will take part in naval exercises in South Korea in the sea of Japan to prevent the threat from North Korea.
On the morning of 29 April, the DPRK launched ballistic missiles, but the test failed.
The TV station said that in this way the carrier will be too close to the Korean Peninsula and will strengthen US control over the possible military actions of North Korea against neighboring countries.
Comments
comments