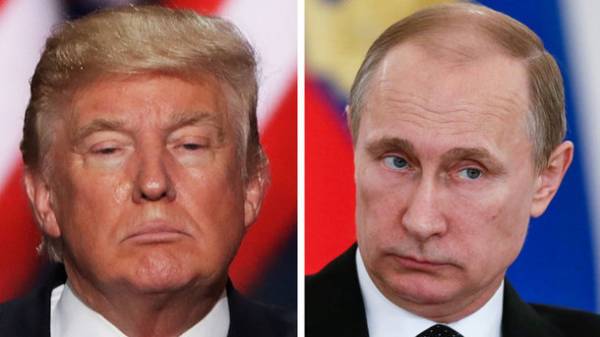 Russian President Vladimir Putin will not be able to agree with one of the world leaders, including U.S. President Donald trump, to exchange occupied Crimea for peace in Eastern Ukraine. This opinion was expressed in comments "Apostrophe" Russian financier and blogger Slava Rabinovich.
First, he noted that the alleged meeting trump and Putin have not yet been appointed. Therefore, he suggested that it still may not happen.
"In case of a possible trump meeting with Putin will speak about Ukraine, it's pretty obvious. It is absolutely 100%. Because now it is one of the "hot spots" of the planet. But Putin is no requirement regarding the exchange of the Ukraine in return for something simply can not be, by definition," said Rabinovich.
The financier noted that trump and could never meet the demands of Putin.
"What we want Putin? Putin would like to end the war in the East of Ukraine in exchange for recognition of Crimea under jurisdiction of Russia. He didn't get it. Yes, this topic will rise during meetings. But in this form will not even be discussed. Because neither trump nor Merkel nor Hollande nor the future President of France Makron, no other heads of state are not authorized, by definition, to exchange any annexed territory for peace in some other territories, where Russia started the war," – said Rabinovich.
Earlier, ex-Minister, the head of national police of Ukraine, the Georgian opposition Khatia Dekanoidze told me that Putin will not let Ukraine and Georgia into Europe. In her view, Russia is making to its neighbors – a sovereign state – it had its periphery and remained "younger brother".
Comments
comments