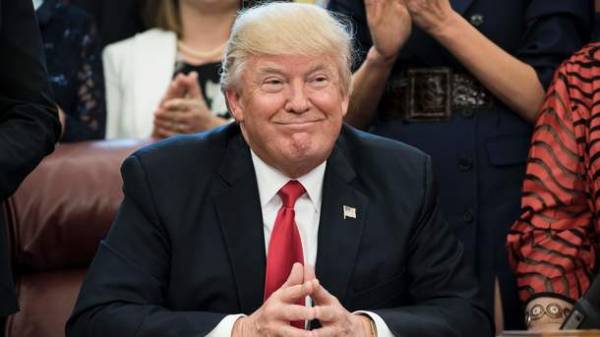 Treasury Secretary Steven Mnuchin and the head of the National economic Council at the White house Gary Cohn presented the tax initiative of President Donald trump.
The American leader is going to massively reduce the tax on profits and income tax of natural persons. He hoped that the revival of economic activity will lead to growth of the tax base and the result will not affect budget revenues.
Trump's plan involves the reduction of the tax on profits from 35% to 15%. According to Mnuchin, this tax will apply to both corporations and small and medium-sized businesses.
He also promised low tax on the return of profits from abroad, which, according to him, will return to the country trillions of dollars earned by American companies in third countries.
For individuals, the tramp proposes to reduce the number of tax categories from seven to three.
"We are going to cut taxes and simplify the tax laws by reducing the existing seven rates of taxation up to three − 10%, 25% and 35%. We intend to double the standard amount of income not subject to individual income tax," said Kon.
According to him, the US is creating "zero net tax rate for the first 24 of thousands of dollars in revenue, which earns the couple".
In addition, trump intends to establish tax incentives for families with children and to double the possible tax deduction for couples. In addition, he wants to undo what Cohn called the "tax on death" − a large-scale taxation, which impedes the transfer of large fortunes by inheritance.
The head of the National economic Council noted a recognized fact that the U.S. tax system is very complicated and added that 90% of taxpayers have to seek the help of professionals to prepare your tax return.
According to him, instead of a uniform reporting form from the IRS there are 199 different forms of income taxation for individuals.
Earlier, trump said that on April 26 announced the beginning of tax reform.
Comments
comments