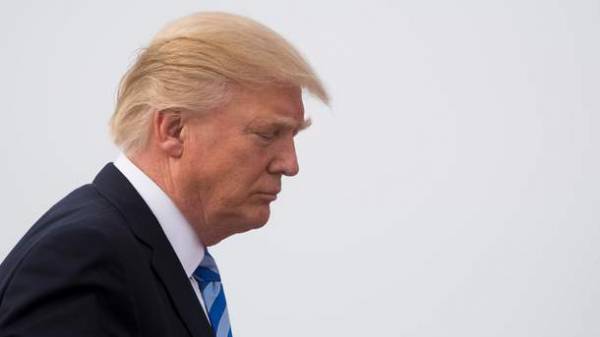 The President of the United States Donald Trump have to be cautious with Ukraine on the background investigations associated with Russia. This writes the correspondent of the British newspaper the Independent, Kim Sengupta, reports Inopressa.
As the author notes, "in Ukraine, every step of the United States with concern, President Petro Poroshenko. He is not only concerned that Washington could weaken the support of the country in the fight against Russia, but also trying to rehabilitate himself in the eyes of trump after his government did not hide that he supports Hillary Clinton in the us presidential election".
"There's evidence the journalist reported that Ukrainian officials have helped the Democratic party to disclose unconfirmed illicit relationship between trump and Moscow. This includes the activities of Paul Manafort, the former head of staff (trump), who played a similar role to Viktor Yanukovych, the former Ukrainian President and Putin ally".
The correspondent also recalls that the Minister of internal Affairs of Ukraine Arsen Avakov called trump "a clown" and said of his comments regarding the Crimea as "diagnosis threat marginal" on Twitter.
"Poroshenko has not yet met with the President of the United States, – is spoken further. The efforts to organize a meeting between Ukrainian Ambassador to Washington, Valeriy Chaly prevents the team opinion trump that most collusion with the Democrats was the people associated with the Embassy."
"In the meantime, various investigations of relationships trump with Russia continues, and attention is again focused on Ukraine, – the journalist writes. One of the recent allegations is that Manafort received large sums by "suspicious payments" of Yanukovych". The author reports that investigators in Ukraine, wanted for questioning of James Comey, the FBI Director, the Bureau has its own investigation into ties with Russia."
"Evidence of the nervousness of the team trump the effects looks like it trying to distance themselves from Manafort, says the correspondent. – At a recent press briefing the press Secretary of the White house Sean Spicer suddenly mentioned the name of Manafort and declared amid the General skepticism that "he played a very limited role for a very limited period of time" in the presidential campaign."
"However, the investigation is not going anywhere, and the "Ukrainian connection" probably will continue to be studied critically, writes Sengupta. – Chill between the government of Poroshenko and trump is unlikely that will change soon thaw."
We will remind, the publication Foreign Policy reported that the draft state budget of the USA for the year 2018, issued in March by the Administration of the tramp, provides a reduction of aid to Ukraine by 68.8%.
Comments
comments