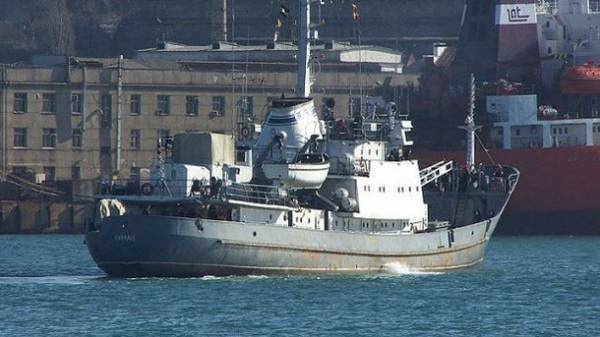 The Black sea Russian research ship "Liman" collided with another vessel "Ashot-7", the result of which was damaged, reports TASS with reference to the defense Ministry of the Russian Federation.
The incident happened near the Bosphorus Strait.
"27 APR 2017 11:53 GMT in the South-Western part of the Black sea, 40 km North-West of the Bosphorus Strait, the research vessel of the black sea fleet "estuary" as a result of collision with the vessel "Ashot-7″ got a hole starboard side below the waterline" – said the Russian defense Ministry.
Also clarifies that the crew of the Russian vessel was not injured and tries to save him from drowning.
In the area of the incident directed the ships of the black sea fleet. From the composition of rescue forces of the Navy took place off the rescue team by plane An-26.
Comments
comments