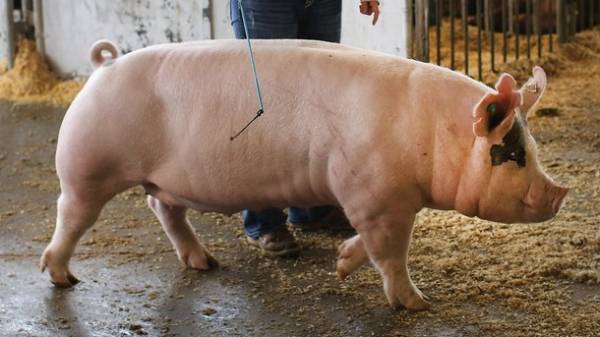 In the domestic market of Ukraine in 2017 may be a shortage of pork. This was stated by the Chairman of the Association of pig producers of Ukraine Artur Loza, reports Agravery.
"Some time we will live in conditions of deficiency of pork," said Vine.
According to him, in 2017 the volume of slaughter pigs for the first time in the last five years exceeded the production volumes of pork. In particular, the number of sows decreased by 30.4% or 234,5 thousand Heads.
According to Vines, the growth of volumes of deficit of pork to deter the low purchasing power of the population.
In his view, the resumption of production of pork is expected in the second half of 2018. And by 2025 is expected to increase by 50% the consumption of pork in the domestic market, or up to 900 thousand tons.
As reported "Today" in the river pork were already in short supply, causing prices went up drastically. Only last month the meat has risen by 20%.
Comments
comments