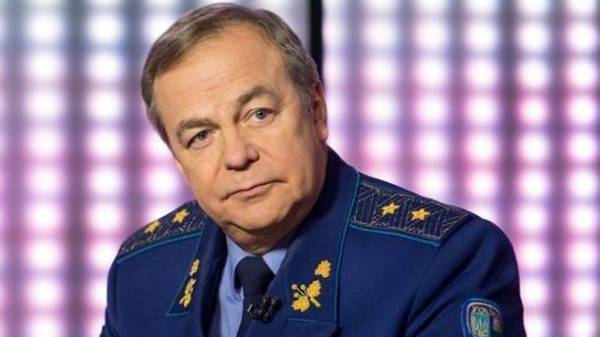 Observation mission of the OSCE it is important to keep in the Donbas, which will help in future to prove the guilt of Russia in the financing of terrorism in Donbas. This was stated in the comment to the edition "GORDON" the Deputy chief of staff armed forces of Ukraine in 2006-2010, the General-Lieutenant Igor Romanenko.
According to him, everything that happens in the East of Ukraine should be fixed by international organizations.
"The curtailment of the OSCE mission in Donbass will limit the ability of the Ukraine. You can see how the process goes in the International court of justice on the claim of Ukraine against Russia – to prove the financing of terrorism on the part of Russia has not yet succeeded. In the Hague Ukraine does not have enough evidence. Therefore, it is very important that the OSCE mission continued to work in the Donbas. Everything that happens in the East should be fixed by international organizations. Although, of course, criticism of the OSCE was very high. They talked about its ineffectiveness, and the presence in the mission of the Russians," – said Romanenko.
He also noted that the Americans will not leave the incident with the death of an employee of the OSCE in the Donbas.
"It should also be noted that when blasting machines OSCE killed a U.S. citizen. Americans to this very sensitive and needs to react somehow. Now they are likely awaiting the outcome of the investigation. We in turn need to try to prove that behind this explosion are Pro-Russian militants", – concluded the General.
We will remind, on April 23 during the implementation of the patrol in the near the village of Prishib, the area ORLO, probably on a mine exploded under the car of the Special monitoring mission of the OSCE. In the incident, one officer of the OSCE were killed and two were injured.
In turn, the NSDC Secretary Oleksandr Turchynov believes that the blame for the poor car of the OSCE lies in the military-political leadership of Russia.
In turn, the Russian foreign Minister Sergey Lavrov said that Russia demands investigation of incident with undermining the car of the OSCE SMM in Luhansk region with the participation of all existing groups in the management and control of the situation in the Donbass.
Comments
comments