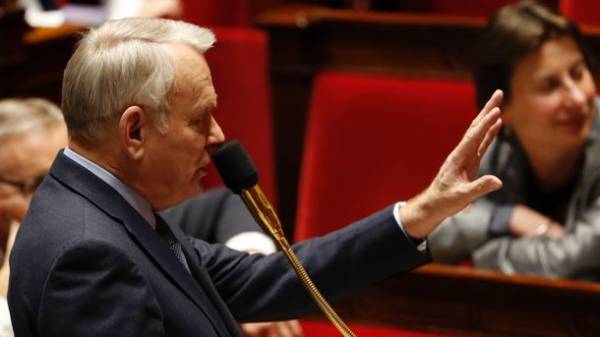 The Syrian regime of Bashar al-Assad responsible for the chemical attack in the town of Khan Shaykhun, in which killed more than 80 people. This was stated by foreign Minister of France Jean-Marc Ayrault, presenting the results of the French investigation, according to Le Figaro, reports "Ukrainian truth".
According to the Minister, there is no doubt that behind the attack to Syrian government forces, given defined process for the production of sarin gas that was used against civilians in the Syrian city 4 APR.
"We know from a reliable source that the manufacturing process is collected Zarina is a typical method, developed in the Syrian labs," said Eero.
"This method is the print mode, and that's what allows you to establish responsibility for the attack. We know this because we have kept the samples collected after other attacks, which we can compare," he added.
Last week, Ayrault promised to provide evidence linking the regime to chemical attack and stated that the investigation conducted by "the French secret services and military intelligence."
We will remind, the representative of the British Ministry of defence said that the samples from the bodies of victims of a chemical attack in the Syrian city of Khan shaykhun tested positive for the content nerve agent sarin.
Earlier Syria's President Bashar al-Assad said that information about the use by his forces of chemical weapons with "100% fabricated". This position of the Syrian dictator supported by Russia, which had previously acted as a guarantor to the fact that all chemical weapons in Syria will be destroyed.
Comments
comments