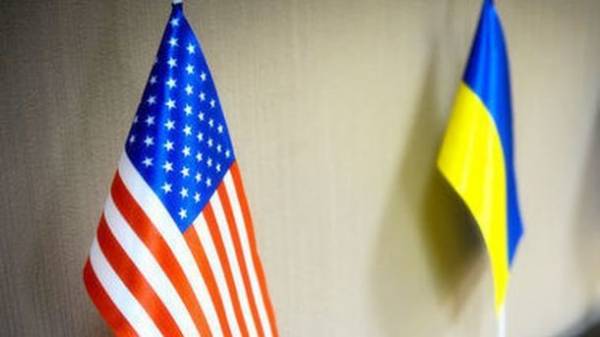 Released in March by the US administration, the budget plan 2018 provides for the reduction of international aid to Ukraine by 68.8%, reports Voice of America.
Released in March by the US administration, the budget plan envisages a reduction of one-third of aid to countries on the path of development, however the details then were not filed. According to 15-strychnia the budget document of the state Department obtained Foreign Policy, the restructuring involves a transfusion of money from the program development aid program, which is closely connected with the purposes of national security. The document is designated as "unclassified, but sensitive".
"As for Ukraine… aid for 2018 preliminary budget plan would have to be more than $ 570 million, however, the new draft envisages the reduction in funding to $ 177 million," – said in a statement on the website of the online resource, Voice of America, referring to the American publication Foreign Policy on Monday night.
As reported by Foreign Policy, a reduction in assistance to Ukraine provided in percentage was 68.8%.
"One of the main themes and goals of U.S. policy in Ukraine for many years was to encourage them to move towards the European institutions," said former U.S. Ambassador to Ukraine William Taylor.
"It is in the interests of the United States, that they do not move in the direction of the Russian institutes," added the current Vice-President of the Institute for peace Taylor.
Comments
comments