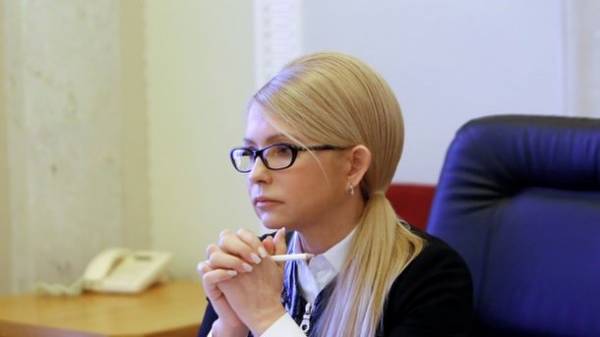 The leader of "Batkivshchyna" Yulia Tymoshenko commented on the statement of the Prime Minister Volodymyr Groysman, who accused her of corruption. This is stated on its website.
"All these insults – is evidence of weakness and inability to act morally, spiritually and honestly. I thank you for such a "Valentine" from the Prime Minister of Ukraine on the eve of the holiday", – said Tymoshenko.
The politician believes that the allegations of corruption in her address sounded after she rebuked the Prime Minister in "the total fall of the economy and level of life of Ukrainians".
"In response to such reasoned facts we heard offensive and unworthy of the words of the Prime Minister of Ukraine. My response relates not offensive words against me. My response relates to what the Prime Minister thinks that his policy allows Ukrainians to live better and better," – added Tymoshenko.
As reported today during a meeting of the Cabinet of Ministers Volodymyr Groysman has accused Yulia Tymoshenko of corruption and populism, calling her "mother of corruption in Ukraine".
In turn, the National anti-corruption Bureau of Ukraine has offered Vladimir Groisman to provide the facts, if any, confirming the involvement of Yulia Tymoshenko to corruption actions.
Comments
comments