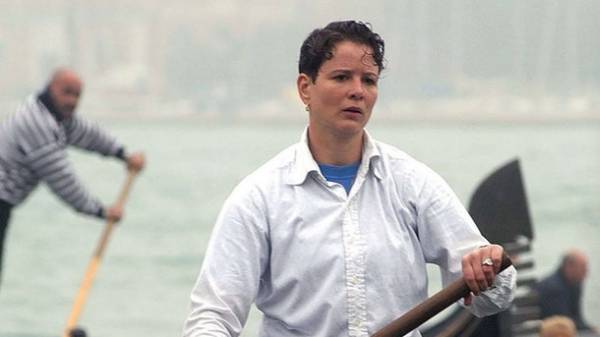 German hi Aleksandra (Alexandra Hai), recognized as the first female gondolier in Venice, has announced a sex change. This publication reports The Times.
"I support equal rights for women and believe that as a person who has mastered control of the gondola, proved that Yes, even girls can do it, — says hi to Facebook. — However, I'm not a woman, and the struggle of feminism is not my personal struggle. I just want to do the work to which I have passion, and to look so that people saw me the same person that I see myself". Hai also said that now calls itself Alex and talks about himself in the masculine gender.
Hi planning to do a surgical sex change in San Francisco.
She became an apprentice gondolier in 1996, but many years could not be certified. President of the Association of gondoliers of Venice Roberto Luppi objected to the adoption of the German women in the ancient Guild, 900 years passed the craft from father to son. "I think she should stay at home and take care of family," he said. In 2007, Hai has won a trial and officially became the first woman employed in a private gondolier in Venice.
In 2009 it was reported that Georgia Boscolo became the first in the history of Venice certified female gondolier.
Comments
comments