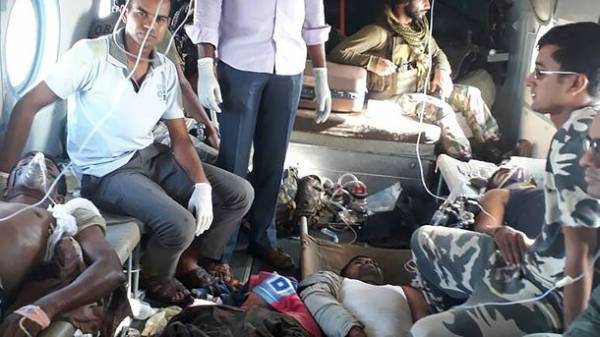 In the Indian state of Chhattisgarh rebel Maoists killed 24 policemen ambush for the patrol, the TV channel "112 Ukraine" with reference to DW.
Another six police officers were injured. The guards were on duty for the protection of workers who are building the road in the district Sukma. According to some reports, the number of attackers reached 300 militants.
Prime Minister Narendra modi called the attack on the police cowards.
"The sacrifice of the martyrs will not disappear in vain," he said.
Note, previous similar attack occurred in the same region on March 11. Then the victims of the attack were 12 police officers.
The armed group of the Maoist — Naxalite — operate in the territory of India from the 60-ies of the last century. His purpose, the rebels see the creation of the territory of the country a self-governing "free zones".
The Naxalites are suspected of committing a number of high-profile terrorist attacks and attacks. In the result of an organized attack in March 2016 in the state of Chhattisgarh, killing seven policemen. The biggest attack on the police occurred in Chhattisgarh in 2010, when militants killed 75 policemen. After that, the state began a large-scale counter-terrorist operation in the region.
Comments
comments