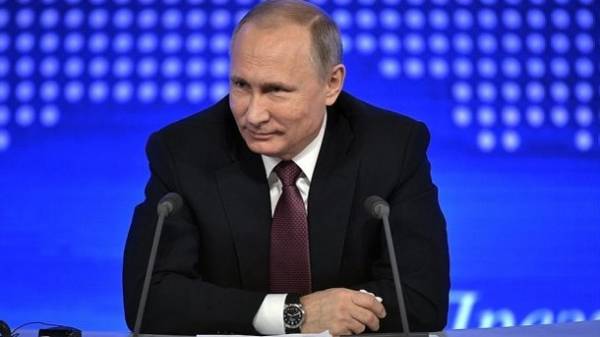 The Kremlin in the coming weeks could carry out a provocation against Ukraine from two directions – Belarus and Transnistria that are scheduled for the may holidays in Ukraine. This was told "Apostrophe" military expert Alexey arestovich.
According to him, the plan to destabilize the situation in Ukraine will be included Belarus and Transnistria.
"The Kremlin now consider different scenarios. The so-called "LNR" and "DNR" are fully confident that they may be a part of Russia, and that during the may holidays there will be the accession. The likelihood, though not very high, but there is. On this scenario, evidenced by such successive steps of Putin as the recognition of passports. It may be the recognition of Transnistria as an option. (Three weeks ago Transnistria adopted Russian flag as a second state). Plus, the occupation of Belarus, which will begin in the summer under the guise of exercises "West-2017″. What does this mean for Ukraine? The occupation of Belarus is the Northern flank, they can hover over the Rivne and Lutsk oblasts, where our troops are almost there. As for Transnistria, there is a bet on the Pro-Russian President of Moldova, Dodon. Where is Transnistria, there Odeska oblast", – said arestovich.
He noted that Putin wants to hold Ukraine from both sides.
"And now the General plan: they draw us from the North and from the South, going to Belarus and Transnistria. Therefore, in Odessa on may holidays will certainly be a movement. And we should expect movements in Kharkov and waves in the Donbas. There are guaranteed to be worsening and new provocations and new attempts to destabilize the situation. The Kremlin is put on the internal buildup of the situation in Ukraine, because at the front we are already stronger, even in the numerical composition" – said the expert and added that you can expect provocations and through the media.
Arestovich also added that thus Putin intends to show that nothing is over, that Ukraine is still full of Pro-Russian forces.
About the same opinion regarding the aggravation of the situation in Ukraine adheres to the Israeli political scientist, President of the Institute of Eastern partnership (Jerusalem) Abraham Shmulevich. According to him, on Donbass can during the month to happen a large-scale escalation of the situation.
Comments
comments