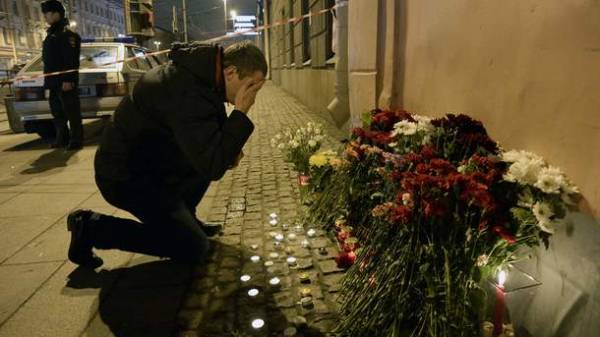 The driver of the train, in the car in which the explosion occurred, will be presented the award for saving passengers. It is reported TASS with reference to the press-Secretary of the Petersburg underground Julia shavel.
"The driver did not panic in a difficult situation when I heard about the problems in the train, and according to the user dragged the composition of the platform," she said.
According to her, in the closed space, victims could be more.
Shavel said that the engineer Alexander 51, in the subway he works for 15 years, 11 of whom is a machinist first class.
Earlier it was reported that, according to the latest data, the explosion in the subway of Saint-Petersburg 11 people were killed, 45 were injured.
Comments
comments