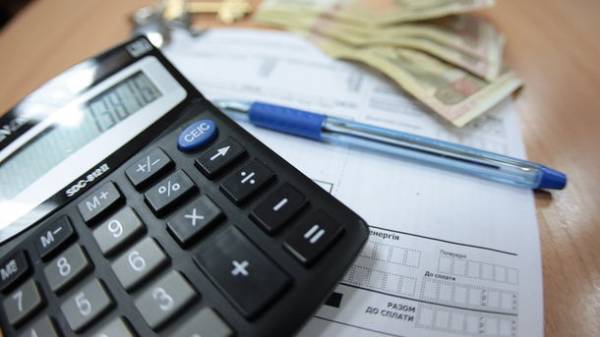 The Ukrainians, who receive subsidies for housing and communal services, and do not use it in full, will be able to direct part of the balance of payments in the next heating season. In addition, often saved using not only can become a reserve for the future, but not to exempt consumers from the payment in a specific month. About it reports a press-service of the Ministry of social policy.
Subsidy for payment of utility services is assigned by the social norms of consumption of services installed for a month.
The recipient of subsidy must pay for the consumed services, their actual value given the size of subsidy (the cost of the services consumed minus the subsidy). If the family within a month sparingly consumed services (less than standard), and the cost of services consumed is less than the size of subsidies, this month it is possible not to pay for services, and unused subsidies can be used in the following months.
However, the order of granting subsidies is envisaged that after the end of the heating period the amount of unused subsidies for payment of heating back in the budget. In this part the unused amount of the subsidy equivalent to the cost of 100 cubic meters of natural gas and 150 kWh of electrical energy (in the case of the use of these energy sources for individual heating) is not returned but remains in the personal account of the subsidy recipient in the organization and can be used to pay for services in the future.
The calculation of the amounts which are returned to the budget, is carried out by organizations that provide services for Central heating, gas and electricity, according to the following formula.
The cost of services consumed – the amount of subsidy – the cost of 100 cubic meters of natural gas (or 150 kWh of electric energy).
The family that the subsidy is assessed retroactively (for example, in April from January), and who all this time (January, February, March) in good faith paid for the "communal" without regard to the subsidy, therefore they were an overpayment, shall be entitled to use it at any time. Such overpayment is not returned to the budget, but remained in the accounts of the recipients.
Comments
comments