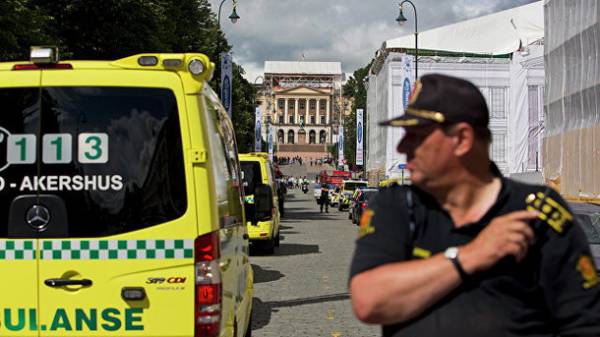 In the centre of Oslo, the Norwegian police defused an explosive device. Police have confirmed that the previously detected object that was "similar" to the bomb, in fact, was indeed an explosive device, Interfax reported.
The place of its finding was cordoned off by police who were nearby entertainment facilities and restaurants are closed, visitors evacuated.
Arrived at the place sappers blew up the bomb. There were no injuries.
According to the Associated Press, which cites police sources, suspected of attempting the bombing, was arrested, but not given.
We will remind, on April 7, a truck drove into a crowd of people in Stockholm. Police arrested a suspect in the attack. Five people were killed.
Comments
comments