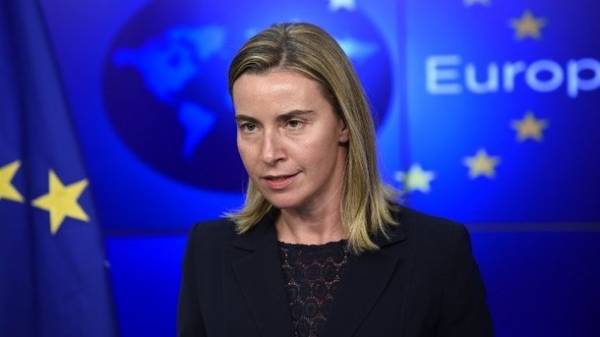 For the normalization of relations between the European Union, in Brussels also wants Russia needs to leave Ukraine. This was stated in an interview with Interfax the EU's High representative for foreign Affairs and security policy, Vice-President of the European Commission Federica Mogherini.
It agreed that the EU's relations with Russia are not what they used to be, and not what they would like to see in Europe.
"The European Union has a clear position in regard to our relations and cooperation with Russia. A return to good relations is not only possible, but desirable, and is associated with the resolution of the conflict in Eastern Ukraine – full implementation of the Minsk agreements. Sanctions are not policy in themselves, they are linked with the illegal annexation of Crimea and the conflict in Eastern Ukraine. We repeat again and again that, when Minsk agreement will be fully implemented, appropriate sanctions will be lifted," – said Mogerini.
However, according to her, even in such circumstances, the EU and Russia continue to cooperate in some important world issues.
"Our differences did not stop us and should not interfere with – to cooperate on issues where we believe collaboration can be useful and beneficial: the need to counter terrorism, the fight against climate change, with greater collaboration in education and research, as well as cross-border and regional cooperation. But we also need to see concrete and constructive steps from Russia in terms of protectionist trade measures, including in the agricultural and food sectors. It is important to conduct meaningful, productive discussions that can lead to mutually beneficial decisions", – summed up European politics.
As reported, today, Federica Mogherini will visit Moscow at the invitation of Minister of foreign Affairs of the Russian Federation Sergey Lavrov.
Comments
comments