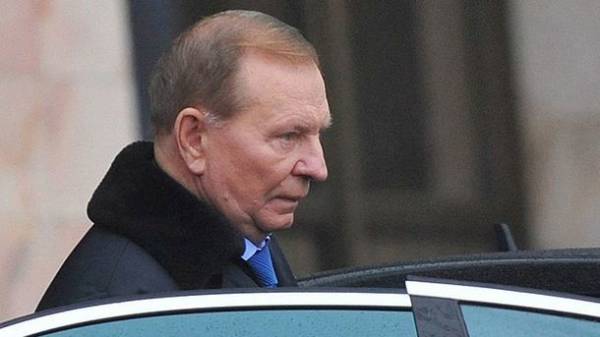 The incident with the undermining of a car of the OSCE mission in Donbass should be investigated, and Russia should ensure the safety of observers in the occupied territories. This was stated by the representative of Ukraine in the Tripartite contact group Leonid Kuchma, who has published on his page in Facebook his press Secretary Darka olifer.
He brought condolences to the family and colleagues of the deceased of the OSCE representative after a car bomb and urged Russia to influence the militants to ensure the safety of the mission.
"Convinced of the need for a thorough investigation of this outrageous incident. Those who are to blame for the incident, should be punished. Urge Russia to exert its influence in this matter. The safety of members of the mission have repeatedly been the subject of discussion by the Trilateral contact group, the Ukrainian side has repeatedly expressed its concern regarding the aggression against a patrol of the OSCE, which occur on the uncontrolled part of Donbass", – said Kuchma.
He also welcomed the decision of the head of SMM OSCE Apakan of Erturul to continue the work of the mission in Ukraine.
"Safety is a cornerstone for the entire settlement of the situation in the Donbass, and the incident in Luhansk region once again confirmed it," – said Kuchma.
We will remind, on April 23, around 10:17, during the patrol in the near the village of Prishib, the area ORLO, probably on a mine exploded under the car of the Special monitoring mission of the OSCE. In the incident, one officer of the OSCE were killed and two were injured.
According to the Ukrainian side of the JCCC, in this period, the ceasefire was observed as with the Ukrainian side and from NVF ORLO.
The militants "LNR" in undermining the accused "Ukrainian DRG". In turn, at the headquarters of the military such accusations are called unfounded and provocative.
Comments
comments