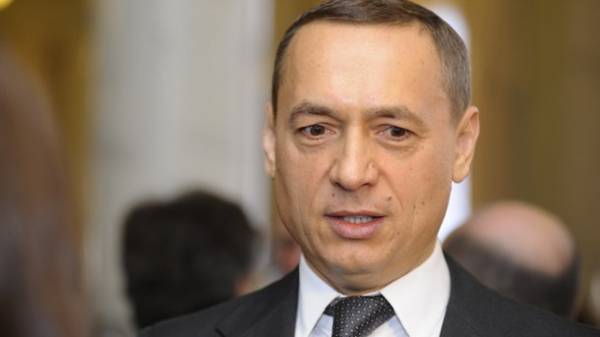 NABU insists on the revision of a measure of restraint for the detainees in the case of the Eastern GOK ex-the people's Deputy Nikolay Martynenko, first Deputy Chairman of the Board NAK "Naftogaz of Ukraine" Sergey Fracture. This is stated in the statement of NABOO in Facebook.
As earlier reported, the Solomensky court also refused to arrest ex-the Deputy from "popular front" Mykola Martynenko, releasing him on bail of a number of parliamentarians.
We will remind, in the evening of 19 April was detained by representatives of NABU, the former people's Deputy from "popular front" Mykola Martynenko. The head of the Special anti-corruption Prosecutor Nazar Golodnitsky reported that the ex-MP accused of embezzlement of funds of the SE "Eastern mining and processing plant" in the amount of 17.28 million dollars. Specialized anti-corruption Prosecutor's office during trial regarding Martynenko will insist on his arrest with the possibility of bail of 300 million hryvnia
The detainee stated that the charges against him was fabricated at the direction of the Director of NABU Artem Sytnik for PR purposes and to divert attention from the failures of the Bureau.
Political analyst Vitaly Kulik believes that if the case against Martynenko will continue to spin until may 16, when the Verkhovna Rada will come from unplanned vacation, "the popular front" will threaten with leaving the coalition and can start the flywheel re-election.
The people's Deputy Nikolay knyazhitsky said that "popular front" will come from the coalition because of the case against Martynenko.
The arrest Martynenko can be seen as a signal from the West to the Ukrainian authorities on the need to accelerate the fight against corruption, said political analyst Vadim Karasev.
Comments
comments