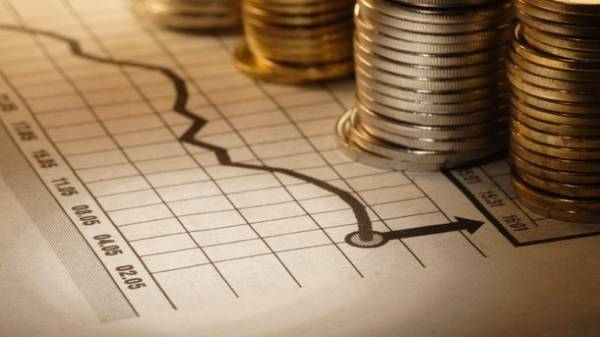 Prices in the consumer market in February 2017года compared with the previous month increased by 1% since the beginning of the year – 2.1%. On this day, March 9, according to the State statistics service of Ukraine (gosstat).
According to the state statistics service, in annual terms, consumer price growth accelerated in February 2017 to 14.2% compared to January-2017 (12.6 percent month-on-month) and 2016 (12.4 percent December to December).
In the consumer market in February 2017 prices for food and non-alcoholic drinks rose 1.5%. Thus, by 3.1 and 3.5% more expensive fruty, sugar, bread and butter. Milk and milk products, meat and meat products and vegetables rose by 2-2. 6%. At the same time, 16.7% fell eggs.
Prices of alcoholic beverages and tobacco rose 1.7%, including tobacco products rose by 3.1%, alcoholic beverages – by 0.8%.
Clothing and footwear fell by 2.8%, and in particular, footwear fell by 3.4%, clothes – by 2.3%.
According to the state statistics service, the growth of prices in the health sector by 0.8% due to higher prices of outpatient services by 2.6% and hospital services by 2%.
The increase in prices for transport as a whole 2%, due mainly to the rise in road transport 3.7% and a rise in prices of fuel and lubricants by 2.1%.
In 2017, the national Bank announces the inflation rate of 8% with a possible deviation of +/- 2%. The head of the NBU Valeria Gontareva stressed that in 2017 the first three quarters will remain high growth of inflation, but at the end of the year, the NBU predicts inflation to the level of 9.1%.
In the following, 2018, inflation, the NBU is 6% (also with possible deviation to 2%), and in 2019, the inflation will drop to 5% with a deviation of one percent.
Recall that consumer inflation has slowed sharply in 2016 to 12.4% (from 43.3% in 2015), in line with forecasts of the National Bank. Thus, the national Bank reached its inflation target defined by the monetary policy Strategy for 2016-2020.
Comments
comments