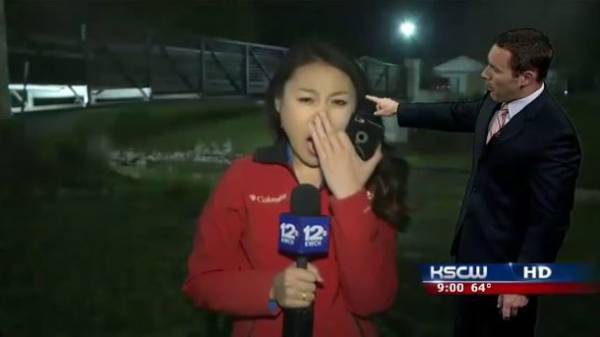 In the U.S. state Kansas journalist, who's a bit tired, yawned widely, when she was shown in the broadcast of the weather forecast on TV KSCW-DT.
There was a hitch in which the screen accidentally brought the image widely yawning girl. The video was posted on Facebook yawning journalist Didi San.
It is noteworthy that a TV weatherman Ross Janssen cleverly wriggled out and simply joked: "Didi looks tired today."
Later, the journalist commented on the incident and added that it was really a little tired.
"Someone accidentally pressed the right button at the right time to catch my giant yawn!" kidding Didi.
Comments
comments