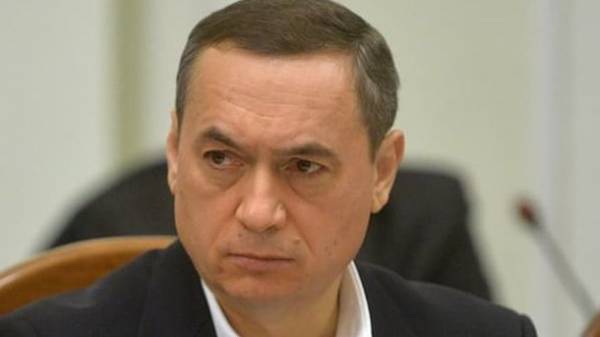 Solomensky regional court of Kiev at 15:00 will begin to elect a measure of restraint for ex-the people's Deputy Nikolay Martynenko, who last night was detained by the representatives of NABOO.
The head of the Special anti-corruption Prosecutor Nazar Golodnitsky reported that the ex-MP accused of embezzlement of funds of the SE "Eastern mining and processing plant" in the amount of 17.28 million dollars. Specialized anti-corruption Prosecutor's office during trial regarding Martynenko will insist on his arrest with the possibility of bail of 300 million hryvnia
According to the fighters, for the Commission of crimes incriminated to Martynenko, the ex-MP faces arrest for a period from 8 to 12 years
The detainee stated that the charges against him was fabricated at the direction of the Director of NABU Artem Sytnik for PR purposes and to divert attention from the failures of the Bureau.
Users of social networks has ironically responded to the situation with the arrest of Martynenko. Many discuss the upcoming process and ozhidaemoe the behavior of the defendant, given the recent experience of the court over the former head of GFS Nasirov. Users also doubt the impartiality of the judge who will conduct the case. Some praised the NAB for choosing a powerful opponent, others doubt nezamyslovato Agency.
#Martinenko pic.twitter.com/n0ZRqECzo9
— Cincini Bandera (@IMARGOMORTIS) 20 APR 2017
– Alo, Martinenko?
– So.
– TSE Nasrul.
– So, Rum, sluhay.
– I Yogo wypraw. Prasuti?
— Weaver, Michael (@Tkach_Mykhailo) 20 APR 2017
#Martynenko #NABOO #Nasirov #Federation #judo #corruption #fighting #version #sport #pledge #anticorruption #Ukraine #National #Bureau #Kiev pic.twitter.com/j3v8CT5MBx
— Stickleback (@stishoklopushok) 21 APR 2017
Comments
comments