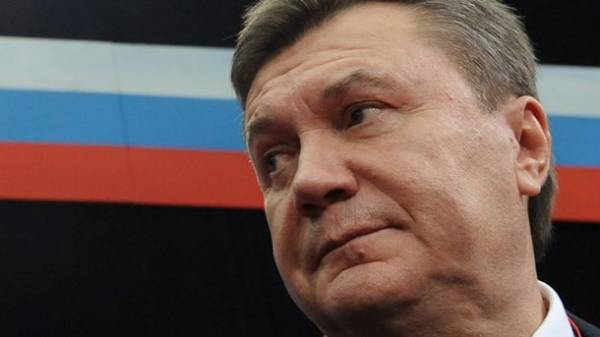 At the meeting of the Obolonskiy district court of Kyiv the Prosecutor Ruslan Kravchenko was read directed to the March 2014 letter to ex-President of Ukraine Viktor Yanukovych to Russian President Vladimir Putin, in which Yanukovych asks to send troops to Ukraine.
Before that, the court viewed the speech former representative of Ukraine to the United Nations (2007-2015) Yuriy Sergeyev, and the then representative of Russia Vitaly Churkin at the meeting of the UN security Council, which was held on March 1, 2014.
The Prosecutor Kravchenko said that the demonstration of the letter to the UN security Council meeting Churkin tried before the world community to legitimize a military invasion of Russia to Ukraine.
SEE ALSO
Yanukovych has called the lawyers to delay the trial for treason – attorney
We will remind, Yanukovych accused of committing treason, aiding the authorities of the Russian Federation, intentional acts committed for the purpose of modifying the boundaries of the territory and the state border of Ukraine in violation of the order established by the Constitution, waging aggressive war, crimes under part 1 article 111, part 5 article 27, part 3 of article 110, part 2 of article 437 of the Criminal code of Ukraine.
On 29 June the Board of Obolon district court has satisfied the petition of the prosecution to the special court proceedings in the case of Yanukovych.
Comments
comments