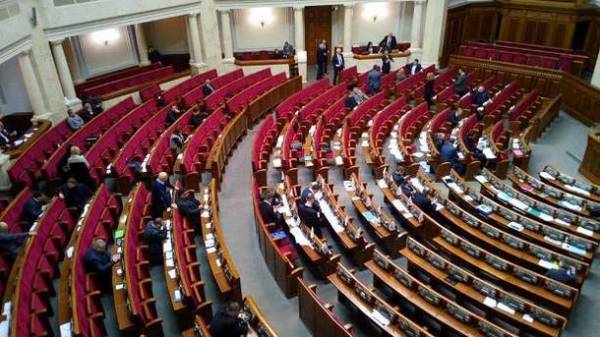 Speaker of the Verkhovna Rada Andriy Parubiy proposes to connect to public pressure on MPs to force them to go to work, reports NewsOne.
According to him, reducing the number of deputies in the Parliament does not solve the problem with their discipline.
"The fact of reducing the number of deputies is not determinative. It is important, but not decisive. I think one of the biggest problems is the lack of discipline in the Deputy corps. A lot of the deputies went to the elections and promised the voters active, but we see that they don't even go to the meeting," – said paruby.
The speaker noted that in order to influence the deputies of the absentees, it is necessary to connect the public.
"The question of fines is complicated. In the absence of MP, there is a system of fines. For absenteeism, there are no wages for the day. The second way is to publish in the "Voice of Ukraine" the list of those who do not attend the meeting. I propose a third way – public pressure, a more efficient method I don't know," concluded Parubiy.
We will remind, in the autumn at the first meeting of the new session of Parliament Parubiy stated that it will publish names of MPs who skipped the meeting, in the newspaper "Voice of Ukraine".
The speaker also noted that if important bills will not recruit a sufficient number of votes in the Parliament, it will be signaling a vote on the definition of absent MPs.
Comments
comments