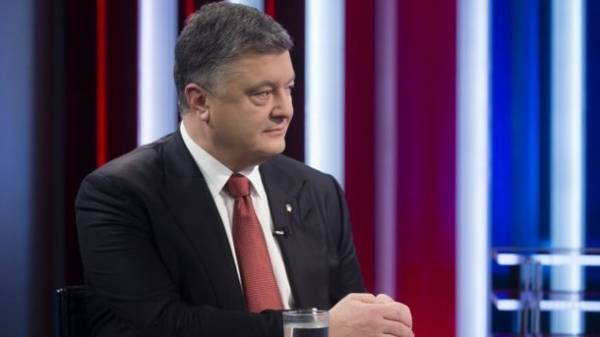 President Petro Poroshenko said that the US does not recognize Russia's annexation of Crimea and supported Ukraine's territorial integrity. He declared it in interview to TV channel Sky News, the press-service of the head of state.
"Never doubt that no American President, including Donald trump, will never recognize the illegal annexation of the Crimea", – said the President.
He also said that there is the Budapest Memorandum, under which the US, Britain, France and Russia guaranteed the territorial integrity, sovereignty and independence of Ukraine.
"There is no doubt that the status of a global leader who is the United States, it is impossible to maintain without a clear position on Ukraine," said Poroshenko.
He also stressed that without the participation of Kiev no questions on Ukraine will not be solved.
"There is a clear position: nothing about Ukraine without Ukraine. That was my message at the Munich conference, and we have received support from partners," – concluded the head of state.
Earlier, the Ambassador of Ukraine to the United Nations Volodymyr Yelchenko said that the United States will never recognize the annexation of Crimea by Russia. According to him, his colleague from USA, Nikki Haley made clear that the Americans are completely against Russia's actions in Eastern Ukraine.
Comments
comments