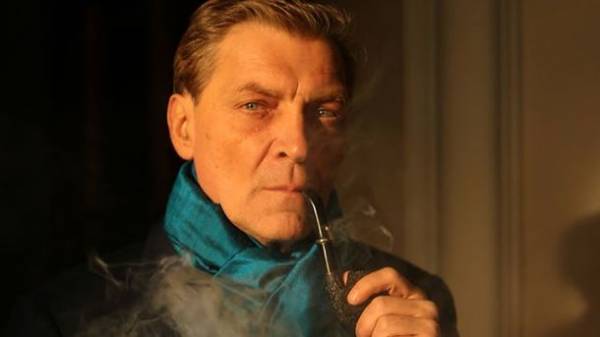 On the Internet opinions about what is worse – a nuclear war or a selfie with speaker of the Ministry of foreign Affairs of the Russian Federation Maria Zakharova, was divided, said the Russian publicist Alexander Nevzorov in his interview to "echo of Moscow".
"Well, you know, now opinions differ, because the Internet on an equal footing appears a nuclear war and a picture Zakharova – selfie in the locker room. What's worse, no one understood. And opinions, as I understand it, it is a fair split, I don't know what this poor girl is so persecuted," said he, answering the question of whether nuclear war threat.
Nevzorov added that he does not understand why the tactical unit of the U.S. army "Navy seals" lingers as the elimination of "this chubby Korean guy (President of the DPRK Kim Jong-UN. – Ed.)" would solve a lot of problems.
"That is, if the seals worked with the Korean leader as they worked with Osama (the founder of the terrorist organization "al-Qaeda" Osama bin Laden. – Ed.) we would have the opportunity to look carefully at how the crumbling state of this type, when it occur this sort of event. These observations would be useful to a great many countries where there is despotism, authoritarian or totalitarian regime," – said Nevzorov.
April 19, Zakharova published in the Facebook selfie in the locker room.
April 17, Deputy Minister of foreign Affairs of the DPRK Han Ryul said that if the US takes military action against the DPRK, it will lead to "full-scale war." This statement was made in response to the information circulated on 14 April of the TV channel NBC, citing a source in the us intelligence community that the US is ready to make a preemptive strike on North Korea to prevent another nuclear test by Pyongyang.
Vice-President Mike Pence said that the United States will not rest until the Korean Peninsula will be denuclearized.
U.S. Secretary of state Rex Tillerson said that Washington intends to return to Pyongyang to negotiate, but their terms will change. According to him, will review "all provisions related to North Korea, both from the point of view of state sponsorship of terrorism, and other ways to put pressure on the regime in Pyongyang".
Comments
comments