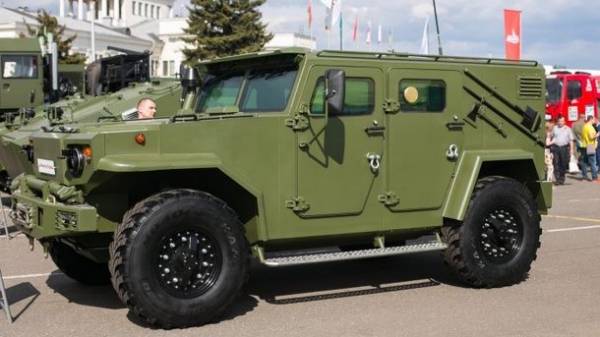 Belarusians presented a new floating armored Vitim production company "Minotor-service", reports Military-informant.
An armored car equipped with five-speed manual transmission and a diesel engine YMZ. Fuel consumption is about 20 l / 100 km Box, axles, transfer case and gearboxes were specifically developed for the armored car.
The car can accelerate to 125 km / h on the highway and up to 5 km / h in water. To prepare the machine to overcome water obstacles, you need a couple of minutes is the time it takes to drop the breakwater shield.
Armor fighting vehicles provides all-round protection from 7.62 mm at a distance of 10 m. the Housing is able to withstand the undermining under the bottom hand grenades and an explosive device with a capacity of 0.5 kg in a trotyl equivalent. Also in the car installed a filtration plant in case himataki or radiation.
The tires of the armored car provided with autoptical and ponastavili. The fully punched wheels Vitim can go another 50 km.
Comments
comments