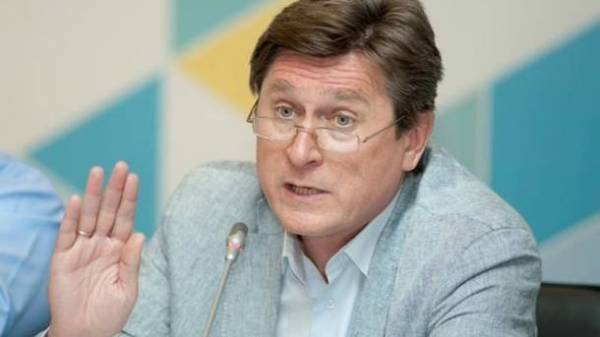 In Ukrainian politics, a situation that in connection with recent high-profile arrests of the National anti-corruption Bureau, you can expect any arrests, including representatives of the parliamentary coalition. Such opinion on air of TV channel NewsOne was expressed by political expert Volodymyr Fesenko.
"Remember my prediction: one of the following detainees shall be a representative of the BPP," – said the expert.
In his opinion, BPP is unprofitable detention of former MP Mykola Martynenko, therefore, most likely, it is an initiative of NABOO.
"From a political point of view, the presidential team can't touch Martynenko, because from this depends the fate of the coalition. As far as I know, there is no political motivation, also the motivation of Sytnik, who need to report and demonstrate their work. The effectiveness of this work will be evaluated on judicial sentencing," – said Fesenko.
Yesterday evening was detained by representatives of the NAB , former MP from the "popular front" Mykola Martynenko.
The detainee stated that the charges against him was fabricated at the direction of the Director of NABU Artem Sytnik for PR purposes and to divert attention from the failures of the Bureau.
In turn, the head of SAP Nazar Golodnitsky noted that the ex-MP accused of embezzlement of funds of the SE "Eastern mining and processing plant" in the amount of 17.28 million dollars.
Comments
comments