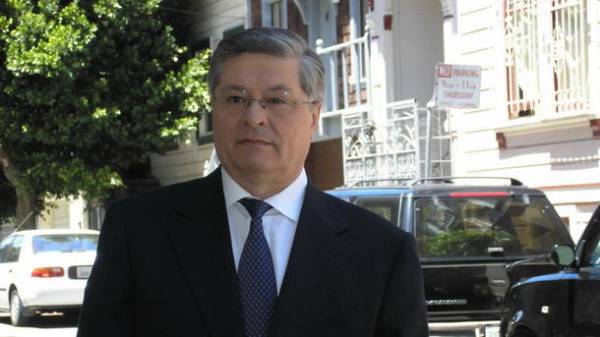 The U.S. government will return to Ukraine the funds stolen by the former Prime Minister-the Minister of Ukraine Pavel Lazarenko, on certain conditions. This was stated by the Deputy Prosecutor General of Ukraine Yevhen Yenin.
"It's not just the money listed in the budget of Ukraine. There will be a certain way due to those conditions and objectives for which the money is spent," said ENIN.
He clarified that the funds can be returned to Ukraine to fight against poverty, support health or fight against corruption.
"These issues will be stand alone on the agenda of the Ukrainian-American negotiations," said ENIN.
He also added that the process of returning stolen assets may take some time, because the funds are in the accounts of five different jurisdictions.
"In some jurisdictions we can talk about almost automatic recognition of the decisions of the American court, in some jurisdictions we have to hold bilateral or trilateral talks involving the United States government. And then we'll see what will move the refund process," said ENIN.
Recall, ENIN said that protection ex-the Prime Minister-the Minister of Ukraine Pavel Lazarenko has offered the US government to conclude an agreement on the terms of 50: 50 in the case of illegal withdrawal of 280 million dollars. from Ukraine.
In 1998, the General Prosecutor of Ukraine has opened a criminal case against Lazarenko for the theft of state property in especially large sizes.
Earlier, ex-Deputy Prosecutor General Mykola Obikhod said that in particular, it is about 280 million. who were arrested on accounts in Guernsey, Antigua, Liechtenstein, Lithuania banks, some Swiss banks, and then again arrested by the authorities of American justice.
Comments
comments