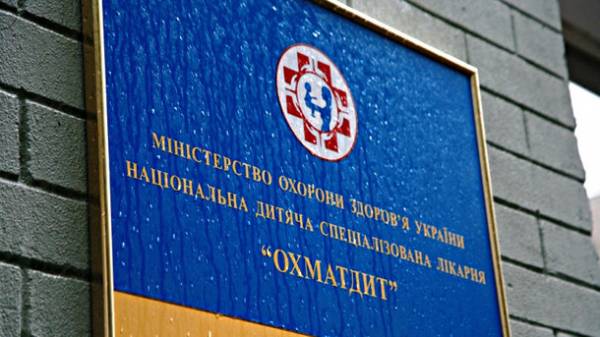 Until the 27th April ongoing open selection to fill the position of chief physician of the National children's specialized hospital "OKHMATDYT". Information about vacant positions and the requirements to the candidate are posted on the website of the Ministry of health of Ukraine.
So, to the future chief doctor children's hospital "OKHMATDYT" of the Ministry put forward the following qualifications:
1. Higher education in the field of knowledge "public Health services" (except for the specialty "pharmacy, industrial pharmacy").
2. Work experience in Executive positions – not less than 5 years.
3. Fluency in the Ukrainian language.
4. English is a language.
To participate in the open competition a candidate for the position must provide documents (for a complete list and forms to fill out – on the website of the Ministry of health) at the address: Kyiv, Grushevskogo str., 7, Control of organizational support of operation of the apparatus – room. 46.
On a specific date for the start of the competition and the new date will be announced later on the official website of the Ministry of health of Ukraine
For information, contact at the address: Kyiv, Grushevskogo str., 7, apt. 16, 253-82-63 phone, e-mail: [email protected] the Secretary of the Commission – A. M. Volkov
Comments
comments