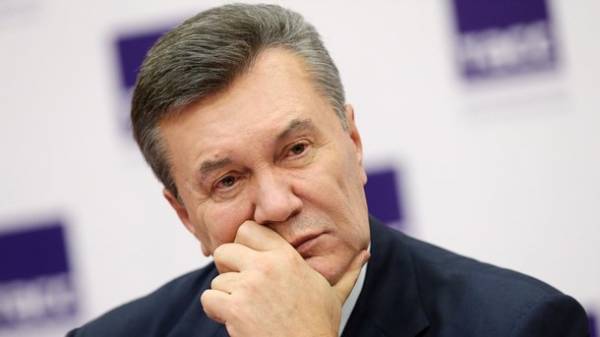 Fugitive ex-President Viktor Yanukovych is not required to be in Obolon district court of Kyiv, as the agenda he has no legal power, but his defense will be present at the meeting. This was stated on air of TV channel "112 Ukraine" lawyer Vitaly Serdyuk.
He explained that without notice the Russian Ministry of justice on the summons, the summons Yanukovych has no legal force.
"I'll be sure to be present in court. About calling Viktor Yanukovych will say that every citizen of Ukraine, who is abroad, according to the requirements of the law, is called through the Ministry of justice of the country where it is located. No calls in the manner prescribed by article 135 of the criminal procedure code was not done. Therefore, Yanukovych is not officially notified about the time and place of the hearing and the court will not proceed to the examination without proper call person to court… what you saw on the website of the judiciary, what was published about the direction of the agenda by e-mail, has no legal force and discontinuing the proceedings on the merits", – said the lawyer.
Itself eks-the President intends to participate in the hearing, said Serdyuk.
"The court has already been filed, where the defense was required to call through the Ministry of justice of the Russian Federation, secondly, the defense has submitted an application for participation of Yanukovych in the process. He has the right to participate, and he will participate," assured the defender Yanukovych.
As reported on the portal "the Judiciary of Ukraine" the published agenda, according to which Viktor Yanukovych called in Obolonskiy district court of Kiev at a meeting on 4 may 2017 as a defendant of high treason.
Earlier it was reported that criminal proceedings on charge ex-President of Ukraine Victor Yanukovych will consider the panel of three judges of the Obolon district court in a court Chairman Vladislav Devyatko, his Deputy Dmitry Kamburova and judges of the civil and administrative Board of judges Maxim Titov.
Comments
comments