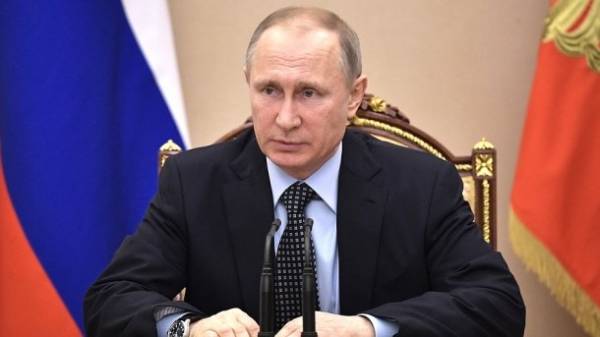 The Kremlin held an urgent meeting of the Security Council of Russia about the situation in Syria in connection with a rocket attack USA air bases of the Assad government troops in HOMS, the press service of the Kremlin.
Russian President Vladimir Putin and representatives of law enforcement agencies has described Washington's actions as an act of aggression contrary to international law.
The meeting expressed deep concern about the inevitable negative consequences of such aggressive actions for common efforts in the fight against terrorism.
Those present expressed regret at the damage to the bilateral Russian-American relations in connection with the strikes on targets in Syria.
They also discussed various issues related to the continued operation of the Russian space forces for the maintenance of the anti-terrorist operation the armed forces of Syria.
Recall that the US Navy ships stationed in the Mediterranean sea, struck by Tomahawk missiles at air base by Syrian government forces on 7 April. In all there were more than 50 rockets that were aimed at the runway, and aircraft Parking and refueling facilities.
It also became known that in response to the rocket attack of the USA on the airbase of the Syrian government forces in Syria , Russia decided to suspend the agreement with the United States about safe flights over Syria.
Comments
comments