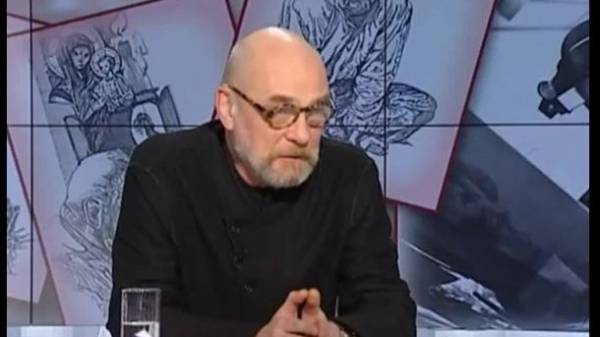 In Kiev died a famous graphic artist Serhiy Yakutovych. He was 64 years old. On the death of Sergei G. told his family, reports Gazeta.ua.
"Sergey Georgievich died tonight in the hospital of Feofania. When the farewell, I don't know", – told in telephone conversation Elena Fadeeva. The woman several years looked after the artist.
Recent years after the death of his wife and son Sergey Georgievich, a lot of sick.
Serhiy Yakutovych was born in 1952 in Kiev in the family of artists. His father Georgiy Yakutovych – Ukrainian an outstanding schedule of the mid-twentieth century, known also in the cinema, in particular on the film "shadows of forgotten ancestors" by Sergei Parajanov. Mother – Alexandra Pavlovskaya, artist, teacher. A children's book with her illustrations was published in the publishing house "rainbow". He taught at the Republican art school.
In the legacy of the outstanding masters of illustration 160 publications, including 17 volumes of modern Ukrainian literature, you also need to mention the artist's contributions to cinema.
Participated as the main artist in the creation of the film Yuri Ilyenko "Prayer for Hetman Mazepa", TV films "Even as we were Cossacks", "Paradise Lost." In 2005 joined the large – scale project-film Vladimir Bortko "Taras Bulba".
Edition of the novel by Lina Kostenko's "Berestechko", illustrated by Sergey Yakutovich, which left in publishing house "Lybid", recognized as the best illustrated and imaginatively designed book, presented at the exhibition in Ashgabat.
In recent years, with illustrations Yakutovich saw the light of the book, which became a significant achievement of the national culture, has received wide acclaim from fans of book art in Ukraine and abroad.
Z Ukrayinsky is psow great talent died Sergiy Yakutovych.
Vcna pam'yat maistrov. pic.twitter.com/rR99VFjg5t
— Petro Poroshenko (@Poroshenko) on 27 June 2017
Comments
comments