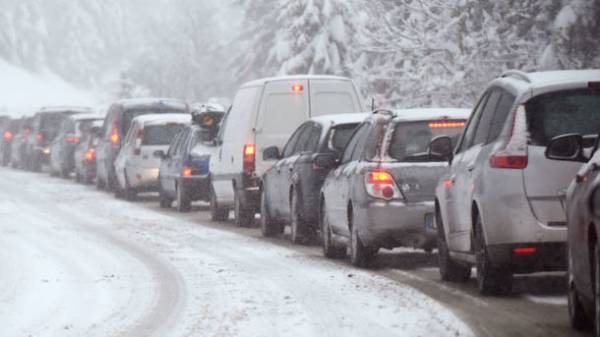 The office of road safety of national police appealed to motorists with a request to refrain from distant trips in connection with deterioration of weather conditions in different regions of the country, the press service of the Ministry.
Law enforcement authorities note that, according to the hydrometeorological center, April 19-22, cold weather is expected: at night frosts, and in southern, Eastern and most Central regions rain is expected with wet snow, sometimes heavy rainfall.
"Unswervingly adhere to the rules of the road, do not exceed speed, use seat belts, observe a safe distance and Parking regulations. Move with caution on bridges and overpasses, refuse risky manevrirovanie. In conditions of poor visibility, move with the included passing light of headlights or fog lights. With a sharp deterioration in the weather, if possible, refrain from traveling on your own transport, especially over long distances," – said in the appeal to the drivers.
Recall that in some regions of Ukraine returned to the winter. So, in Kharkiv, Zaporizhzhya regions and in the Crimea snowed.
Comments
comments