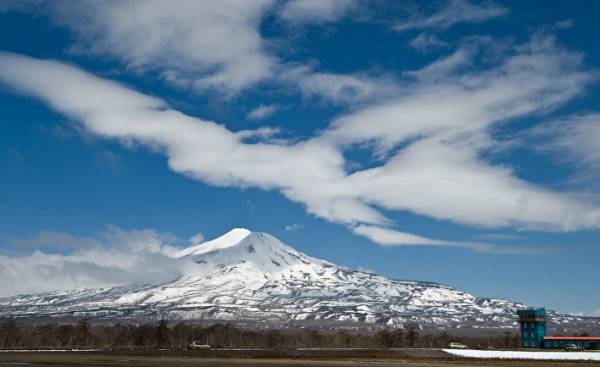 On April 14, the government of Japan has confirmed its intent in mid-may to send to the Southern Kuriles research group to carry out joint economic activities, as negotiations with Russia. The study group will consist of representatives of the tourism industry and the fishing industry as well as government officials from relevant agencies. Consultations are now under way to the ship to visit Iturup and Kunashir.
In 1992 launched a program of visa-free and passport-free exchange with the "Northern territories" that illegal possession of Russia. Previously, this program could use only the native islanders and researchers. Consisting of government officials and business representatives, the research team, aimed at economic activities, will go to the Southern Kuril Islands for the first time.
With regard to joint economic activities, in December last year, President Putin and Prime Minister Abe at the meeting in Japan have agreed to start negotiations on it. It is planned that the Japanese leader will visit Russia from 27 to 28 April. He will hold talks with President Putin. The head of Japan has positioned the joint activity as an important step towards the signing of a peace Treaty. It is expected that he will propose to President Putin as soon as possible to prepare a detailed plan.
Meanwhile, the government of Japan recognizes the Russian occupation of the Northern territories. In order to implement a joint economic activity on the Islands, you'll need a "special system" that does not undermine legal positions of both sides. Japanese companies should not apply Russian laws.
Because the research team will return to the stage at which this system is absent, the Japanese government discusses different options: extension of framework of visa-free exchanges or the creation of new separate structures.
A visa-free exchange:
Visa-free and passport-free exchanges between Japanese and Russian residents of the Northern territories. In 1991, Soviet President Mikhail Gorbachev visited Japan and proposed the creation of a simplified visa structure, which will not hurt the sovereignty of Russia and Japan. In 1992 was the start of the program. According to the Cabinet of Ministers in 2016, for 25 years the Southern Kuril Islands visited 12861 Japanese. As for the Russians, Japan visited 9108.
Comments
comments