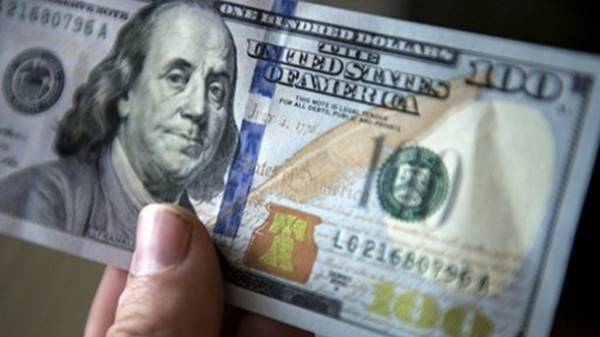 During the Easter holidays in Ukraine, the dollar fell across all segments of the foreign exchange market, says senior analyst "Alpari" See Iosub. The statement of the head of national Bank Valeria Gontareva's resignation at the situation and not affected. "In our opinion, the gradual strengthening of the hryvnia will continue. By the beginning of next week the official rate of the dollar and its value on the interbank market will remain in the range of 26.7 and 26.9 of the hryvnia, dollar cash in banks will be quoted at 26,5/26,8 UAH", – said Vadim Iosub.
Last week the official rate of dollar fell to 26.81 26,93 hryvnia, or 0.4%. The average rates of purchase/sale of the dollar in the cash market at banks fell for the week 26,71/26 and 97 to 26.63/of 26.88. Thus, as the purchase and sale fell by 0.3%, while the spread between the average sale and the average purchase remained at the level of 1.0%.
As the analyst, last week NBU "allowed a paradoxical situation that has emerged after the regulator allowed to buy physical persons of foreign currency in the amount equivalent to 150 thousand hryvnia per day." The fact that, according to some banks, this provision was contrary to the restriction of cash payment in the amount of not more than 50 thousand. In its letter, the NBU explained that the restrictions on limiting the amount of cash settlement does not apply to foreign exchange transactions. I should add that the increase in the limit of purchase of currency, contrary to some fears, I did not interrupt the trend of gradual strengthening of the hryvnia.
Comments
comments