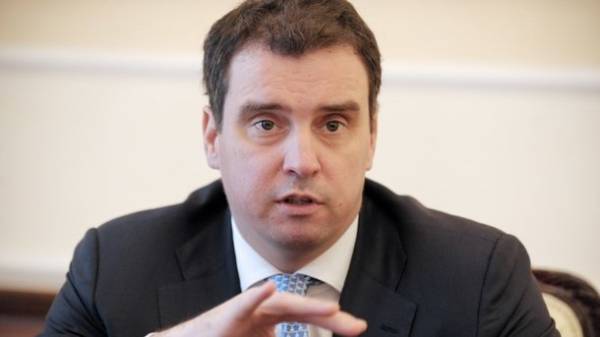 The ex-Minister of economic development and trade of Ukraine aivaras Abromavicius headed the Supervisory Board of the public organization "Ukrainian Academy of corporate governance". The Supervisory Board also included the IMF resident representative in Ukraine Jerome Vacher, managing Director of EBRD in Eastern Europe and the Caucasus Francis Malige, head of representative office of IFC in Ukraine Elena Voloshina.
"It will be a non-commercial project, supported by international financial institutions. The challenge is to educate people in both the private and public sector corporate governance", — said Abromavicius.
According to the state register of legal entities, the public organization "Ukrainian Academy of corporate governance" was in the beginning of March 2017. Its founders were member of the Strategic group of advisers to support reforms in Ukraine and the Committee on the appointment of managers of state-owned Andriy Boytsun, managing partner at search senior staff Odgers Berndtson Roman Cooper and former head of the task team reform of management of state property of the Ministry of Adomas Auditskas, who headed the Academy as President.
As explained Boytsun, members of the Supervisory Board also became chief Executive officer of IR Horizon Capital Olena Kosharna, Director of the Office to attract and support investment Daniel Bilak, Director of investment banking Department IR "dragon Capital" Brian best and recently passed the EBRD ex-member of the NCSSM Olyana Gordiyenko.
"The founders and the members of the Supervisory Board of the Academy — the people who stood at the origins of corporate governance in Ukraine", — explained the principles of formation of the Supervisory Board Abromavicius. He added that the Academy also plans to participate in the development of legislative and normative acts in this sphere.
We will remind, aivaras Abromavicius announced the decision to retire 3 February 2016. He publicly called the decision by the lack of support and active opposition by his team reforms.
Comments
comments