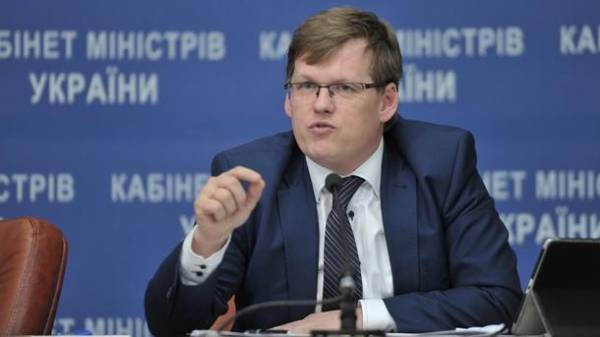 To return to the negotiations with the International monetary Fund (IMF) on pension reform in Ukraine the issue of raising the retirement age is inappropriate. Comments about this "Today" said Vice Prime Minister of Ukraine Pavlo Rozenko.
Rozenko reminded that all the basic parameters of the agreement between Ukraine and the IMF are recorded in the Memorandum of cooperation. "Therefore, in my opinion, after the difficult negotiations to come up with new conditions once again return to the issue of raising the retirement age in the context of pension reform is inappropriate. There is an absolutely clear position of the Ukrainian authorities – the President and the Prime Minister and the Cabinet of Ministers of Ukraine on the inappropriateness of this step", – said Deputy Prime Minister.
The representative of the Cabinet of Ministers also criticized the opinion of the head of the IMF mission in Ukraine, Ron van Roden that Ukraine continues to live with the Soviet pension system, and therefore Kiev should raise the retirement age.
"For a long time Ukraine does not use the Soviet pension system. In 2000 we destroyed and broke away forever from the Soviet system of pensions. We have an operating in fact, the European pension system of social insurance, where the amount of pension depends on the duration of employment and of salary that gets people", – said Rozenko.
According to him, the issue of pension reform of 2000 was the fact that Ukraine was defective switched to a three-tier pension system.
"We recorded it in the legislation, but then due to various reasons – first and foremost, a populist that no time, no conditions were created, "let's wait, let's put things in order in the solidarity system" – age 14 we do not allow the Ukrainians to get a decent pension," – said Rozenko.
Recall, Ron van Roden in the article "Economic truth" today reiterated that Ukraine should not go to a funded pension system allegedly due to confusion in the solidarity system. Because of this Rozenko on his page in Facebook called Rodin the layman.
Comments
comments