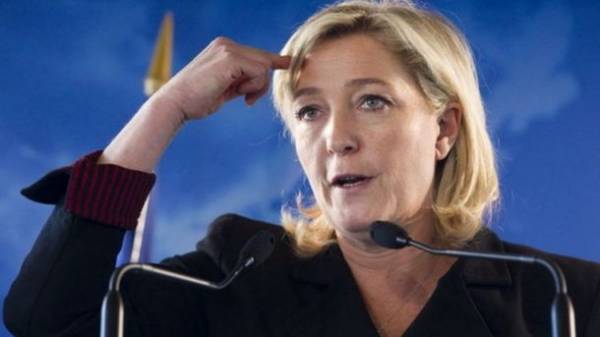 Two Topless Femen activists tried to break into the concert hall in Paris during the speech of the leader of the party "national front" candidate in the presidential election in France, marine Le Pen, reports channel BFMTV, reports "RIA Novosti".
According to the channel, the incident occurred on Monday evening in the North-East of Paris. Woman with a bare torso, on which were inscribed, with a bouquet in hand rushed to the scene. Security natsfronta immediately took her. A little later, another woman tried to repeat a similar action, but it also took away.
As reported, in France, opponents of the leader of "National front" marine Le Pen, serving as a candidate for President of France held a protest action. The number of protesters edition was estimated at 400 people. The action took place in the North-East of Paris.
The exhibition brought together anti-fascists, protesting against far-right rhetoric of Le Pen. The protesters chanted slogans about the struggle against fascism and solidarity with refugees.
During the March, about 50 protesters attacked police officers, began to throw in law enforcement smoke bombs and Molotov cocktails. In response, the French police used tear gas.
Comments
comments