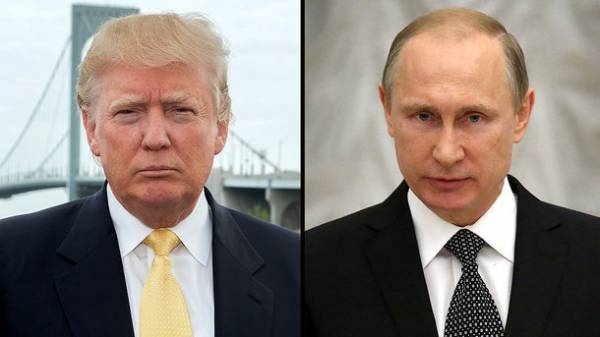 Press Secretary of the President of Russia Dmitry Peskov said that the meeting of Vladimir Putin with his us counterpart Donald trump can give a chance to improve relations Russia and the United States.
"If the two presidents will meet each other, exchange points of view and decide what they want to resume dialogue, there will be a chance to improve relations," said Peskov on Friday on air of TV channel ABC.
At the same time, Peskov expressed the view that relations between Russia and the U.S. are at the lowest point.
Asked the host about the state of Russian-American relations, Peskov agreed that they degraded. "The cold war? Perhaps even worse," he said.
Earlier , Dmitry Peskov, declined to comment on statements by US Secretary of Rex Tillerson about the "aggressive actions" of Russia against Ukraine. "In commenting on the statement Rex Tillerson, please contact the Ministry of foreign Affairs," – said the representative of the Kremlin to journalists.
Comments
comments