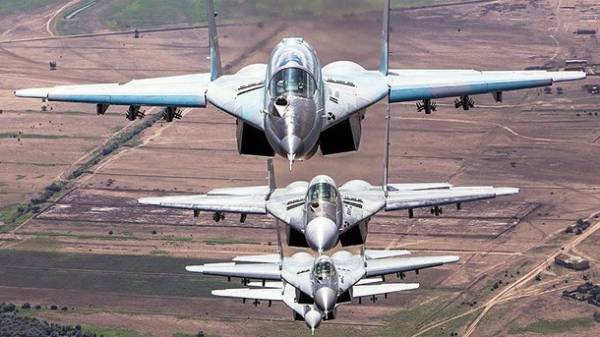 The use of Russian air power against Ukraine is unlikely, as the occupants are large losses of aircraft, and is profitable for them to continue creeping hybrid aggression. This opinion was expressed in an interview with "Apostrophe" military expert, Director of information and consulting company Defense Express Serhiy Zgurets.
According to him, the Ukrainian military has closely followed the actions of the Russian air force in Syria.
"The scientific Directorate of the General staff, which is responsible for the analysis of the current situation, very closely monitor the situation in Syria. Was bred a number of recommendations that were taken into account in the exercise last year, when Ukrainian troops were trained to provide defense in conditions when the enemy uses mass attack means of air attack. All these risks are taken into account and from the point of view of training the army, and, of course, directly in the software, the ability to conduct operations in air defense," – said Zgurets.
He noted that Ukraine has a decent amount of air defense to inflict significant damage.
"For a long time air defense of Ukraine was considered to be the most dense in Europe, in terms of the number per unit area. Today we can say in fact that the basis of defense make up the s-300 and Buk. I think that the number exceeds fifty divisions, and with the right placement of existing facilities the damage that will be inflicted on the enemy, will be significant," – said the expert.
He stressed that Russia is unlikely to use aviation as aware of the large losses of aircraft.
"The downed aircraft will be, and their number will be very significant. Based on this, in my estimation, the use of aircraft is unlikely, because the bets are placed on creeping hybrid aggression that fewer resources ensures the achievement of the result, which is primarily aimed not at the destruction of the people, and the change of power in Ukraine. This is the problem, which is solved primarily diplomatic, political and economic methods. And the military option is a "listed club" that still hangs over Kiev. On the other hand, fear that "clubs" is not so great because three years of war have shown the ability to resist the alleged regular Russian troops", – said Zgurets.
Earlier the General-Lieutenant Dmitry Umanets noted that Moscow may consider the use of its aircraft in the Donbass, but Russian leader Vladimir Putin is unlikely, given the international community's position towards Russia.
Comments
comments