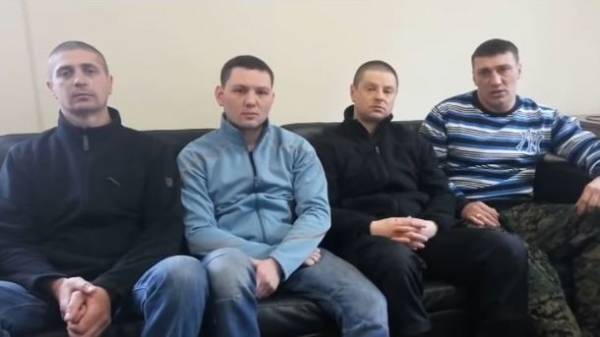 The first Deputy Chairman of the Duma Committee on CIS Affairs and relations with compatriots Konstantin Zatulin permits the granting of Russian citizenship to ex-Berkut officers, who fled to Russia.
He stated this in an interview with radio station "Moscow speaking".
However, according to Zatulin, for this ex-Berkut officers should Express a willingness to give up Ukrainian passports.
"In this situation it would be possible to resort or to the program of voluntary resettlement of compatriots to Russia, or to the provision about temporary asylum, which is with the events in Ukraine had put in place. All this involves certain procedures, but if the citizens of Ukraine are ready to go on them, then they can be applied. However, it is simultaneously the citizenship of Ukraine in accordance with our current laws. Therefore, everything depends not only from us but from them," he said.
While Zatulin noted that former fighters of the Ukrainian special forces can't be recognized in Russia as political refugees.
"They are in the purest form are political immigrants, but we have political asylum cannot be granted to nationals of countries with which at Russia the visa-free procedure for crossing the border. But with Ukraine still we have such a right," he said.
Zatulin stressed that in the Duma introduced a bill to repeal this provision. However, at the moment the document in the lower house of Parliament has not been discussed.
As reported, on Friday released by the court of Appeal of Kiev ex-the Berkut officer Vitaliy Goncharenko and three of his former colleagues published a video allegedly recorded in Russia.
At the same time, the Prosecutor of Department of the GPU Alexander Kovalchuk said that the GPU does not have confirmation information on the escape to Russia of four ex-employees of special forces "Berkut".
Later, the head of the Department of special investigations of the Prosecutor General Sergei Gorbatyuk said that ex-Berkut officers allegedly fled to Russia, taking into account selected for them a preventive measure, might leave Ukraine at any moment, and the guards had no right to detain them.
Comments
comments