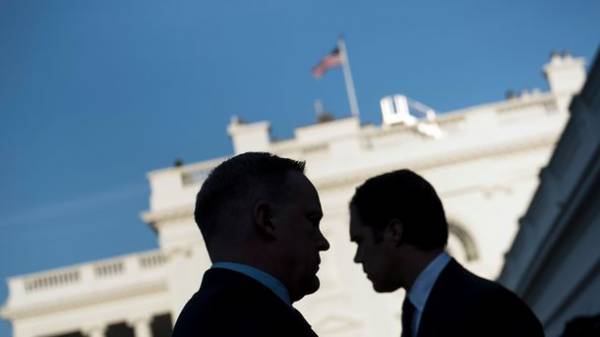 The administration of U.S. President Donald trump will not publish a public guest logs of the White house, which detailed the visitors of the President and his staff on official business. This is stated in the statement of the White house, reports "Ukrainian truth" with reference to Reuters.
It is noted that the lists of visitors can be revealed not earlier than 5 years after the departure of Donald trump from the post of President of the United States, BBC reports.
As stated by the Director of public relations for the White house Michael Dubke, the reason for closing this information are "serious risks to national security and the privacy of hundreds of thousands of visitors (White house)".
According to Dubke, administration trump is guided by the decision of the Federal court in 2013, which ruled that most of the entries in the registration list is information relating to the work of the President and are not subject to the Law on freedom of information.
Visitor logs provide an idea of which interests are lobbying the White house and who can have more influence in the administration.
As you know, the practice of open lists of visitors were introduced by the administration of former President Barack Obama. There noted that disclosure is not required by law and is voluntary. However, the Obama administration often edited the names from the open list of visitors, including celebrities and donors that were seen on the White house grounds.
Comments
comments